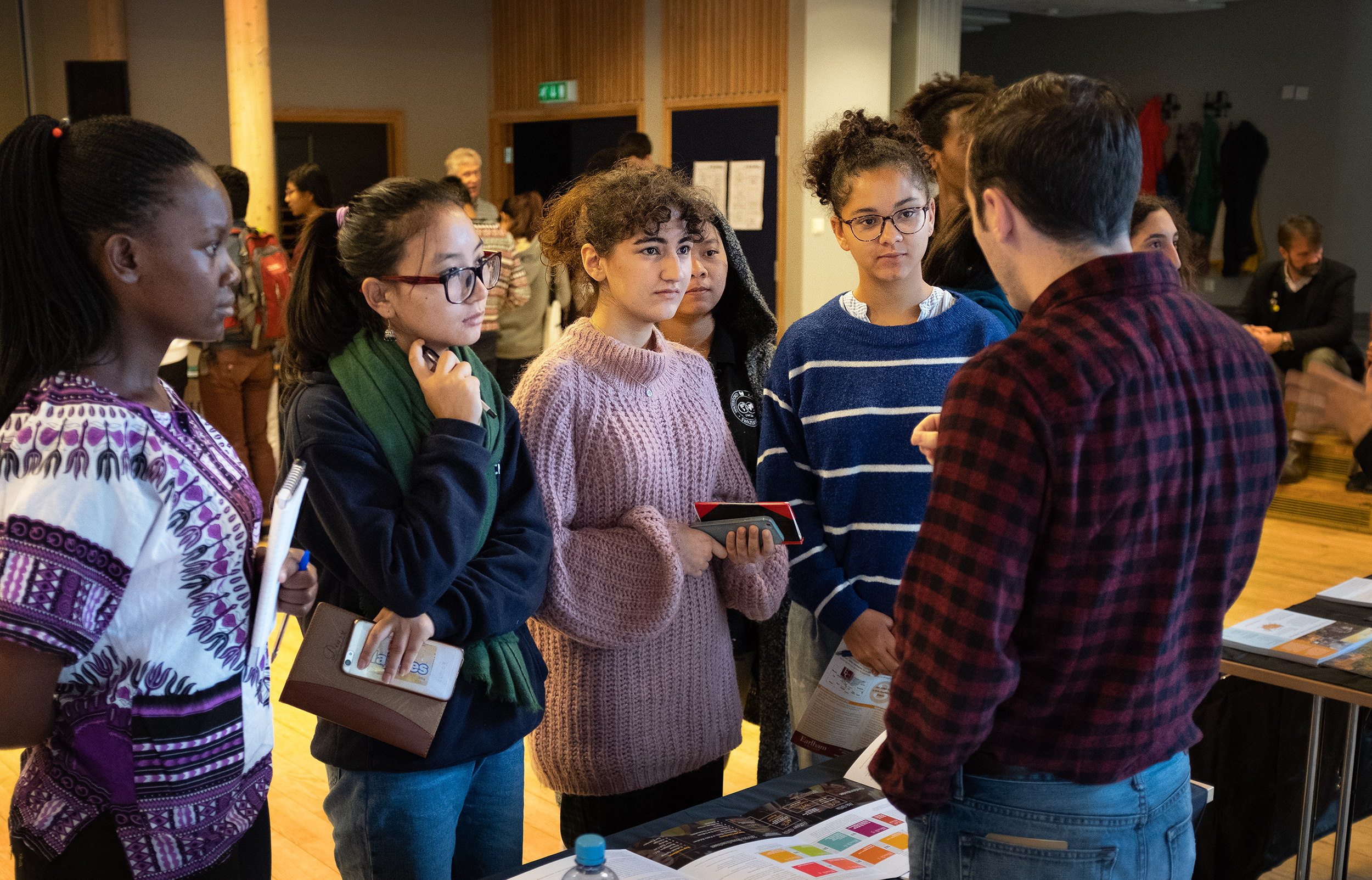 UWC Red Cross Nordic (UWC RCN) is committed to safeguarding and protecting students from harm. Our definition of 'safeguarding' includes the process of protecting students from abuse and neglect; preventing risk of harm to students' health or development; and ensuring that students experience safe and supportive care.
We welcome any member of the UWC RCN community, who wishes to report an experience of sexual misconduct, harm, abuse or neglect to do so at any time. Individuals who choose to come forward can do so knowing that we are here to listen to whatever experience they choose to share, will always take them seriously and will follow up to help ensure the safety of our whole community.
Hilary Hamper (hilary.hamper@uwcrcn.no) is the College's Designated Safeguarding Lead. Ashok Singh (ashok.singh@uwcrcn.no) is the College's Deputy Safeguarding Lead. Please contact Hilary Hamper or Ashok Singh if you have any questions or concerns regarding child protection and safeguarding. Hans Lindemann is the UWCRCN Board's Nominated Representative for Safeguarding.
If an individual is not directly affiliated with UWC RCN or prefers to speak to another UWC entity about an experience of sexual misconduct, harm, abuse or neglect, the reporting mechanisms provided by UWC International can be used:
Contact the Safeguarding Officer of UWC International via email at: safeguarding@uwc.org
Use the UWC Safeguarding Support Online Platform
Use the UWC Safeguarding Support Phone Line.
More information about the reporting mechanisms from UWC International can be found on its website here.
The Board of UWC Red Cross Nordic affirms its commitment to the wellbeing and safety of all members of the UWC RCN community, in reflection of UWC's core values of personal responsibility and integrity, autonomy and mutual responsibility, respect and compassion.

The Board also confirms its full commitment to promoting the safety and wellbeing of all students in the care of UWC RCN.

Further to this, the Board confirms its belief in the right of all children to be protected from all forms of abuse, neglect, exploitation and violence, as set out in the UN Convention on the Rights of the Child.

Kristin Vinje
UWC RCN Board Chair

Hans Lindemann
UWC RCN Deputy Chair
Pearson College UWC Statement and Safeguarding
05 February, 2019.
Please see the UWC RCN Safeguarding Policy' below for full details:
Classes here can be very demanding. But what separates UWC the most from other school systems is not the amount of homework or the pace of the class, but being in a school with people completely different from oneself. Talking to other students about their culture is very different from simply reading about it in a book at school at home. That is to me what makes UWC something special.