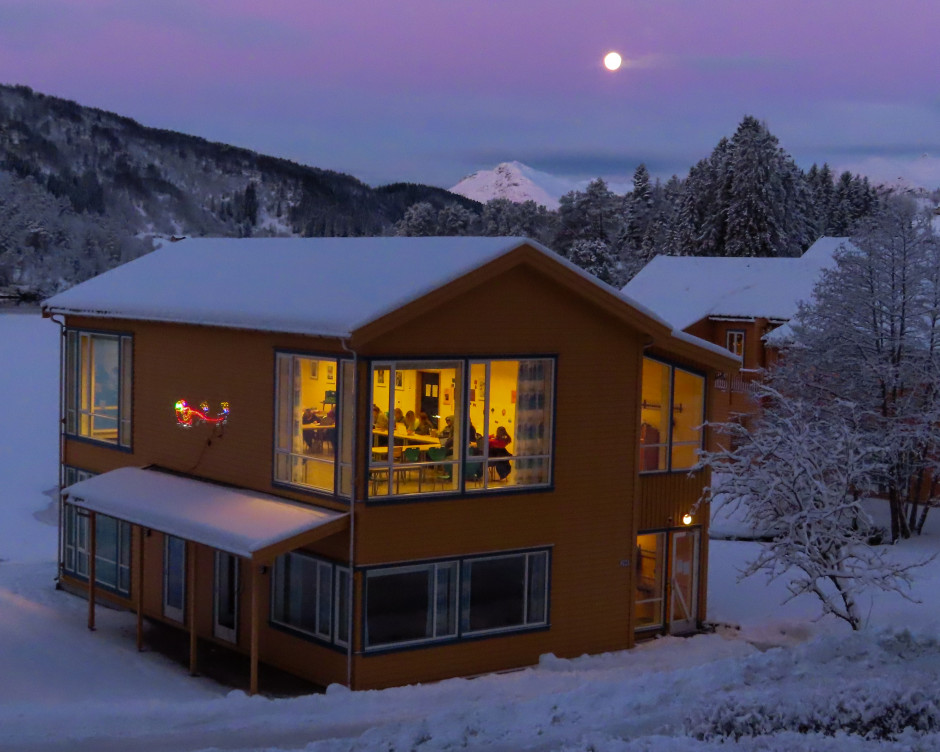 Nearly all students are now back on campus and we are in the full swing of the second term in an extraordinary school year.   About 50 of our students have stayed here locally throughout the recent break. They have kept up the spirit and supported each other at a time when it hasn't been possible to be with their families.
A special thanks to our staff who have adjusted to the completely new needs and provided a fun, homely and festive holiday. Also, a big thanks to those who have contributed to support this work financially through the campaign undertaken by UWC Norway. This enabled us to buy each student on campus a warming Christmas present.
The students who have been at home during their break, have all been in full quarantine and testing, which is necessary in these times. We are excited about starting up again, first of all through what we have come to know as "blended learning", and then fully face-to-face. Planning the logistics of how this comes together – under the continuously changing conditions that we all face during the pandemic – has been arduous. Yet, our dedicated team and the continuous support from relevant authorities and co-operation partners, have made it happen; we are here – ready for a new term.
There is much positivity and hope in the air at the start of 2021. Not only are the global vaccination programs now rolling out, with the prospect of a safer future, but we also see that reflection on the changes we've been forced through in the last year has brought about new opportunities. The world will not go back to normal after Covid -19. We will go back to the new normal, the changed normal, and maybe also the improved normal. Rough times are always full of learning. Education, as well as any other field, will consider our new normal and apply research and actions thereafter. I amexcited about fully discovering the new normal together with our brilliant people in the coming period; let's see how RCN new normal will be shaped in the year by shared commitment and leadership.
Hege Myhre,
Rektor UWC RCN