Newsletter
We publish a monthly e-newsletter to keep our friends and supporters informed about what is happening at the College. If you would like to receive the Newsletter, please complete the 'Subscribe to Newsletter' box on the Home page.
Student Handbook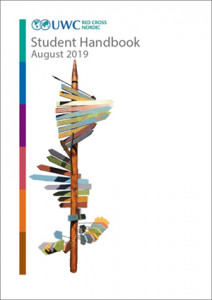 A regularly updated guide for newly-accepted UWC Red Cross Nordic students. Click on the image to download a copy.
Strategy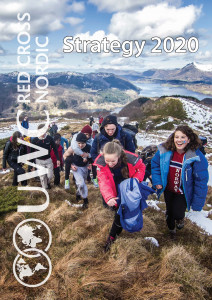 At the heart of the strategic plan is financial sustainability and the mission of making education a uniting force.
Subscribe to our Newsletter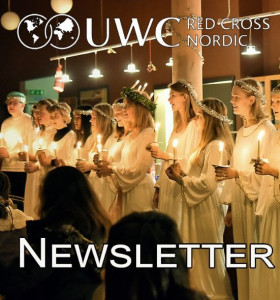 There is always a lot happening at the College. To receive the monthly RCN Newsletter to stay informed about recent and upcoming events,  please click here.
Annual Report

For peace cannot
be achieved merely by
the stroke of a pen on paper;
it is rooted in sustained
people-to-people contacts,
that can generate
the kind of understanding
and trust which
are prerequisites
to lasting peace.
Queen Noor of Jordan
President of UWC