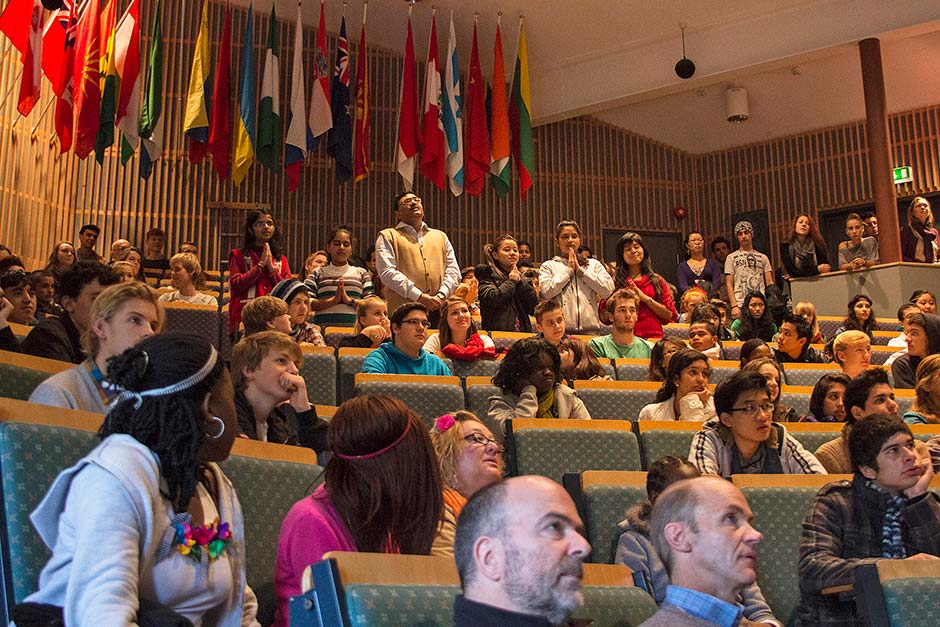 Global Concerns (GC) are conferences organized by the staff and students at the College. There are four GC conferences every two years, each addressing a particular significant global issue revolving around the following four broad themes:
Humanitarian
Environmental
Nordic
Other
GCs attempt to use guest speakers, workshops, projects, etc. to broaden and deepen the understanding of participants of a particular issue. Examples of some GC topics are: Religion, Women's Issues, Power and Leadership, HIV & AIDS.
Being woken early in the morning by a Swiss, brushing your teeth standing next to a Dane, hurrying to class in the morning rush hour with an Uzbek, sitting next to an Angolan in class, being taught Economics by a Guatemalan, going to a Ghanaian to clear confusions in Maths, going for a run with a Brazilian; all these are little things that make this place beautiful. This place is special.