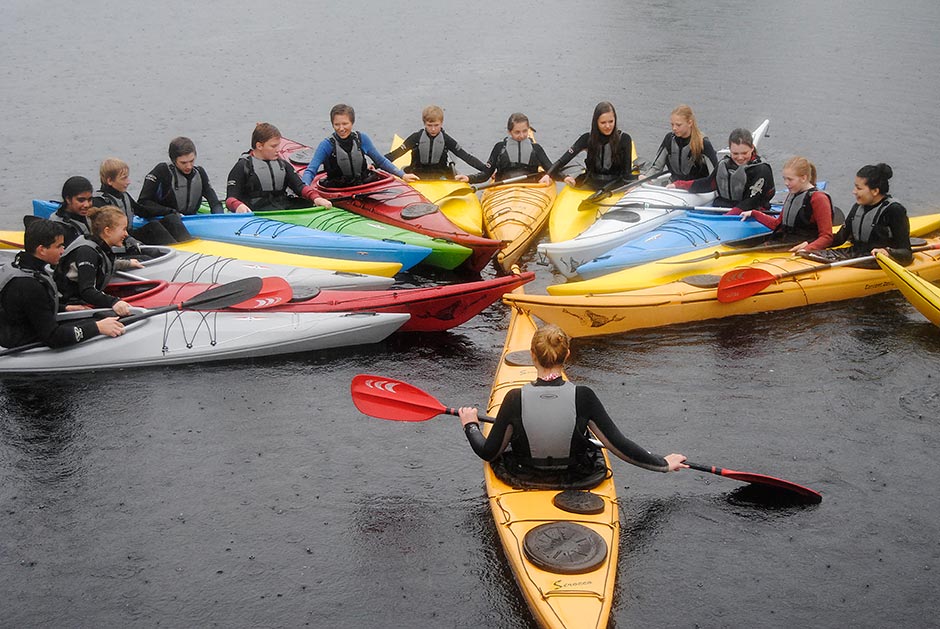 The UWC Camp School is a unique opportunity for Norwegian school children aged 10 to 14 to "meet the world" at UWC, while having a great outdoor experience together. UWC students are trained by professional outdoor teachers to become outdoor instructors, and they are responsible for assisting in camp school activities such as kayaking, canoeing, archery and climbing. What a great way for the camp school participants to practice their English!
For more information on the UWC Camp School, please go to the Leirskule website.
Being woken early in the morning by a Swiss, brushing your teeth standing next to a Dane, hurrying to class in the morning rush hour with an Uzbek, sitting next to an Angolan in class, being taught Economics by a Guatemalan, going to a Ghanaian to clear confusions in Maths, going for a run with a Brazilian; all these are little things that make this place beautiful. This place is special.