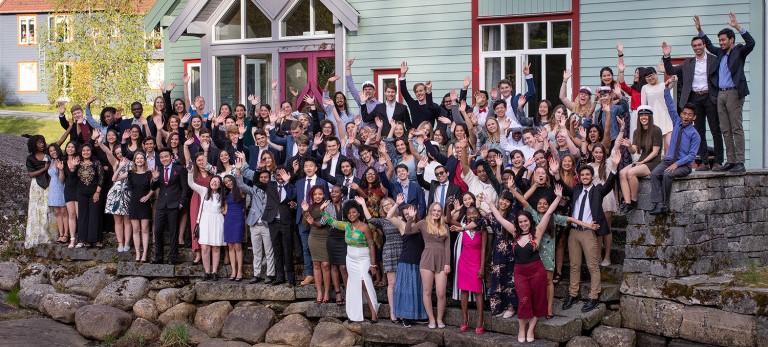 After graduation, our students become part of the UWC alumni network. In this way they stay in contact as friends and community who live the mission. A recent study about UWC Alumni, led by Harvard Graduate School, shows the impact on UWC students after graduation: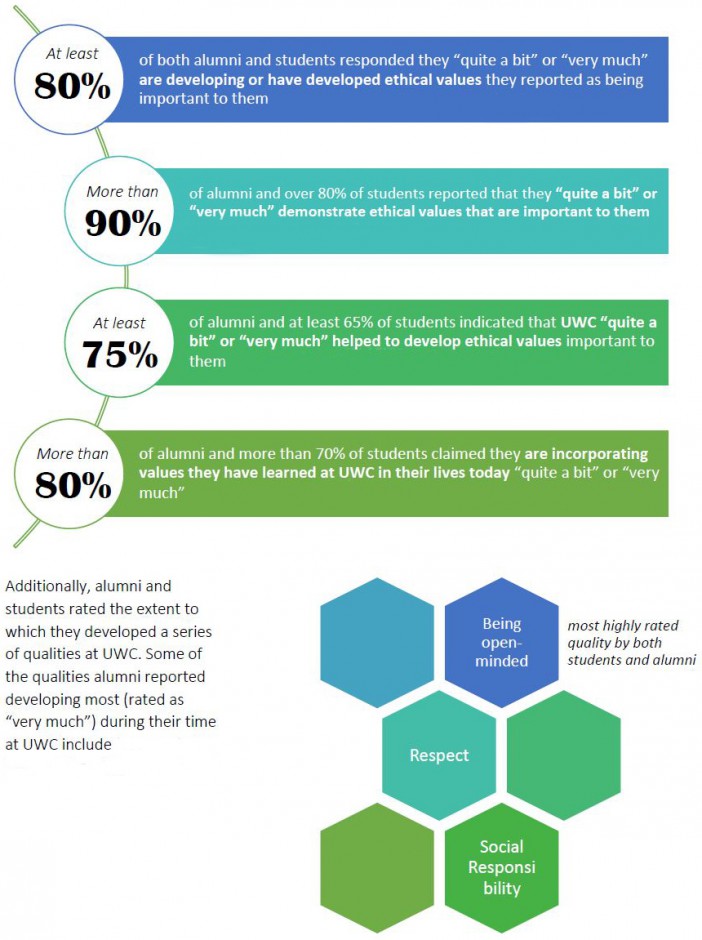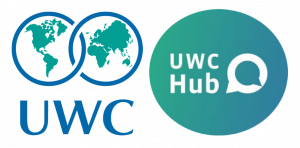 If you are a UWC alum, student, volunteer, or (current or former) staff member, you can join the UWC Hub. The UWC Hub is a web platform and mobile app that brings together the UWC community around the world to connect and stay up to date with the many activities happening across the UWC movement.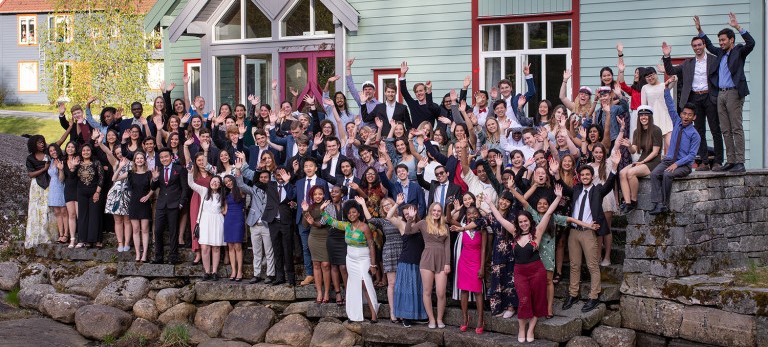 With more than 2,400 RCN alumni worldwide, we seek to stay in touch through our Facebook page, a monthly newsletter, the UWC Hub and social gatherings. Some of these are with National Committees, mainly in the Nordic region.
The Year Representatives get together every month for an electronic meeting with our Development and Alumni Relations Officer Mostak Rahman and the alumni representative on the Council, Ezequiel Jimenes. Feel free to join the next meeting: Find meeting dates and agendas on facebook  and use this link for Open access to the meetings
Due to the pandemic, the planned reunion for 2020 was cancelled. This will also be the case for 2021. We aim to host the next reunion on campus in 2022, in early August., for the generations of 2001/2002 and 2010/2011.
The College database (w4) has an Alumni forum with up-to-date information on Alumni and (former) staff.
How to log onto the Alumni forum: An alumni's username follows each student's / former member of staff's UWC id (nc-year of entry – first letter of 1st name – first 3 letters of 2nd name – for example, nc12rlam).
If you can't remember or never had a password? Please click 'reset password' and you will be sent a new one to the email account registered in the database. If the email is incorrect you will be sent the email address of your Year Rep who will help you. Former members of staff will be sent the email address of the Development and Alumni Relations Officer who will can give you access.
In People of UWCRCN you find stories of alumni or other members of our community. Here is the laterst.
Lasse Markus
Bringing Climate Justice and Human Rights to the International Court of Justice The connection between Human Rights and the Climate Crisis has become clearly visible for anyone who cares [...]