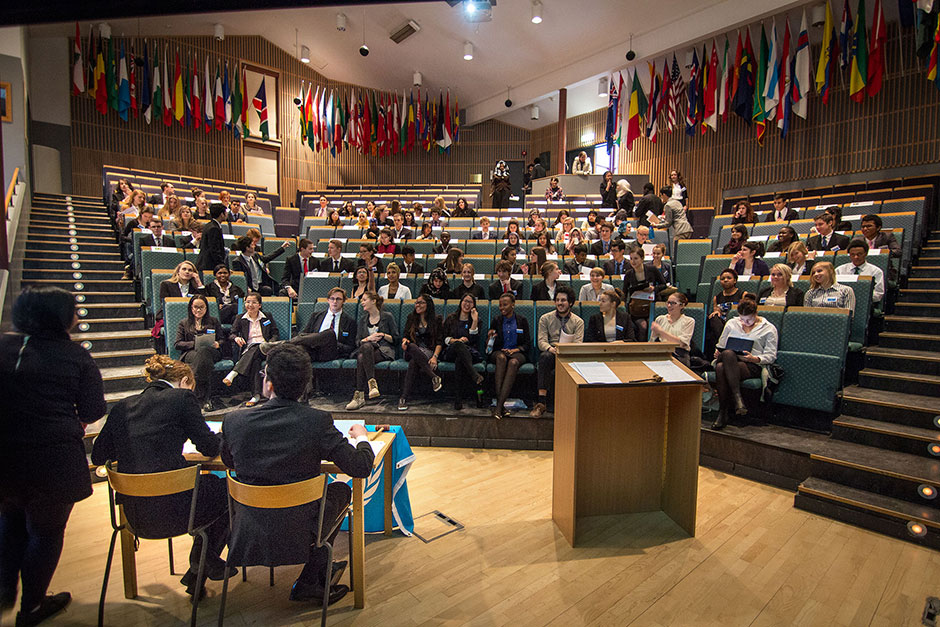 The College's academic curriculum, conducted in the language of English, is based on the International Baccalaureate Diploma programme (IBDP): all candidates study 6 academic subjects, including at least one from each IB Subject group, as well as completing the Extended Essay, the Creative-Active-Service requirement and the Theory of Knowledge course (see below for further detail).
The IBDP is a challenging two-year programme of studies, being a deliberate compromise between the specialization required in some national systems and the breadth provided in others. The Mission statement of the IBDP is "to develop inquiring, knowledgeable and caring young people who help to create a better and more peaceful world through intercultural understanding and respect" (www.ibo.org).  Primarily aimed at students aged 16 to 19, it leads, through final externally-set examinations, to a qualification widely recognized by the world's leading universities.
The learning outcomes of the IBDP are perhaps best described in the "IB Learner Profile", a set of 10 character traits or ideals (inquirers, knowledgeable thinkers, communicators, principled, open-minded, caring, risk-takers, balanced, reflective). These ideals align closely with the goals of the UWC movement.
For complete information about the International Baccalaureate, look at: