Her Royal Highness Queen Sonja of Norway is the patron of UWC Red Cross Nordic. She opened the College formally on September 30th, 1995. She has supported the College from its earliest days and has consistently spoken positively about the UWCs in general and our College in particular. Since 1993, she has visited the College many times and has expressed a desire to meet every single student who graduates from the College.
Governance
The College is governed by a Board and a Council in accordance with the statutes of the Red Cross Nordic United World College Foundation.
UWC Red Cross Nordic Board:
Chair: Geir Jørgen Bekkevold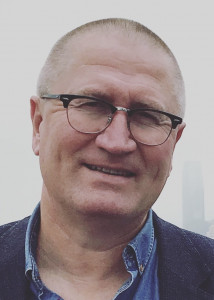 Geir Jørgen Bekkevold is a Norwegian politician representing the Christian Democratic Party in his 3rd period in the Parliament. Since Jan 2019 Mr Bekkevold has been the leader of the Health Committee in the Norwegian Parliament and 2nd parliamentary leader for his party. Bekkevold has also been active in YMCA/YWCA locally. He was a board member of Teater Ibsen from 2004 to 2008, and the county library from 2007.
Deputy Chair: Hans Lindemann (Denmark)
Sweden: Jan Bjørkman
Iceland: Sigridur Anna Thordardottir
Norwegian Red Cross: Liv Ronglan
UWC Norway: Ivar Lund-Mathiesen
Staff Rep: Kåre Dale
Student Rep: Alejandro Quecedo del Val
Deputies
Norway: Laila Bokhari
Astrid Søgnen
UWC Norway: Espen Stedje
Norwegian Red Cross: Dag Hovland
…………………………………………………………………………
The Elected Members of the Council are:
Franz Bernstorff – Chair, Denmark
Henrik Wilén  – Nordic Association
Ingegerd Wärnersson  – Sweden
Johan Aura – Finland
Tomas Urvas – Åland
Bjarki Bragason – Iceland
Teresita Alvarez Bjelland – Norway & International
Zhe Wang Gresvig – Independent
Ingrid H. Warner – Norway
Ezequiel Jimenez – Alumni
The Honorary Members of the Council are:
Marianne Andresen
Einar Steensnæs
Astrid Marie Nistad
Tove Veierød
There are appointed members of to the Council from the UWC National Committees of Denmark, Finland, Færoe Islands, Greenland, Iceland, Norway, Sweden, and Åland.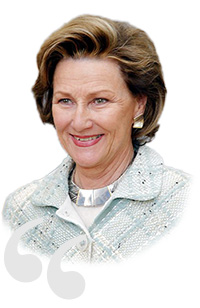 I am glad that
our work in
setting up a
Nordic UWC here
in Fjaler succeeded.
You can feel
the warmth once
you come to campus,
and the College
is everything
we hoped it would be
Queen Sonja of Norway
Patron