Patrons
Her Royal Highness Queen Sonja of Norway is the patron of UWC Red Cross Nordic. She opened the College formally on September 30th, 1995. She has supported the College from its earliest days and has consistently spoken positively about the UWCs in general and our College in particular. Since 1993, she has visited the College many times and has expressed a desire to meet every single student who graduates from the College.
The patrons of the UWC movement include:
Her Majesty Queen Noor of Jordan
Antonin Besse
Shelby M.C. Davis
Lu Pat Ng
Hon W. Galen Weston
Governance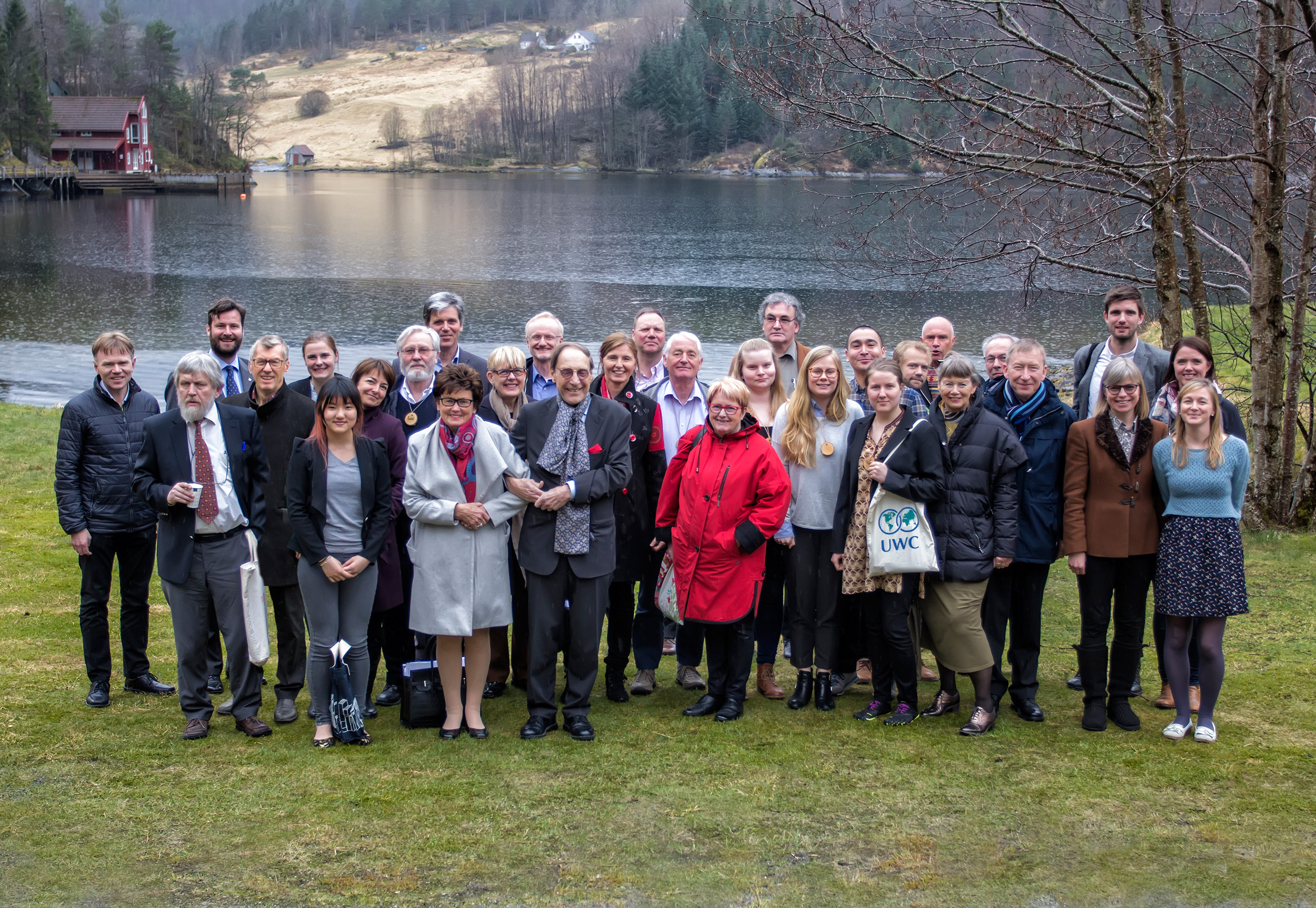 The College is governed by a Nordic Council and a Board in accordance with the Statues of the Red Cross Nordic United World College Foundation.
The Nordic Council is chaired by Pär Stenbäck from Finland, and is composed of representatives from:
the UWC National Committees of Denmark, Finland, Færoe Islands, Greenland, Iceland, Norway, Sweden, and Åland;
the Norwegian Red Cross;
Sogn og Fjordane County;
Fjaler Municipality;
Sogn og Fjordane Red Cross;
other elected members.
UWC Red Cross Nordic Board elected from 2016:
Chair: Tove Veierød
Deputy Chair: Hans Lindemann (Denmark)
Sweden: Jan Bjørkman
Iceland: Sigridur Anna Thordardottir
Norwegian Red Cross: Liv Ronglan
UWC Norway: Ivar Lund-Mathiesen
Staff Rep: Kåre Dale
Student Rep: Tess Luttikhuis
Deputies
Norway: Laila Bokhari
Astrid Søgnen
UWC Norway: Espen Stedje
Norwegian Red Cross: Lars Sagvold