IB Diploma requirements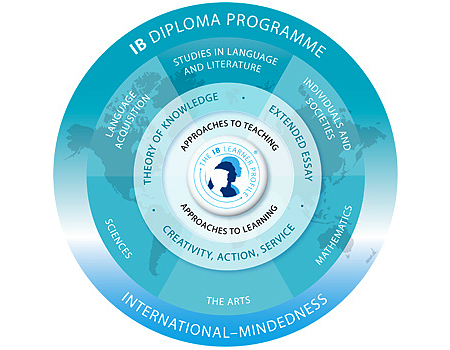 To obtain an IB Diploma, students need to take one subject from each of six subject groups, three at the Higher Level (HL) and three at the Standard Level (SL). The six subject groups are:
Group 1. Language A1
Group 2. Second Language
Group 3. Individuals and Societies
Group 4. Experimental Sciences
Group 5. Mathematics and Computer Science
Group 6. The Arts
In addition to six subjects, students need to fulfill three Core Requirements:
Complete an Extended Essay,
Follow the Theory of Knowledge course and complete its requirements,
Participate in Creativity, Action and Service (CAS) activities and reflect on their learning in a structured manner.
IB Learners strive to be: