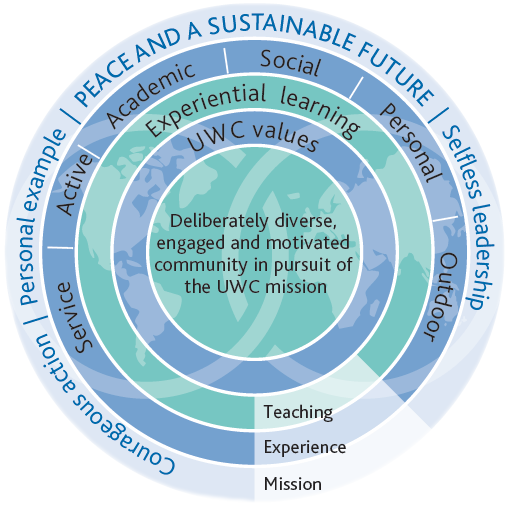 UWC Mission
UWC makes education a force to unite people,
nations and cultures for peace and a sustainable future
UWC Values
International and intercultural understanding | The celebration of difference
Personal responsibility and integrity | Mutual responsibility and respect
Compassion and service | Respect for the environment
A sense of idealism | Personal challenge | Action and personal example
Our practice at UWC Red Cross Nordic is to regard educational delivery in terms of three programmes: residential, academic, and extra-academic.
The Story of UWC
UWC was founded in 1962 with the vision of bringing together young people whose experience was of the political conflict of the cold war era, offering an educational experience based on shared learning, collaboration and understanding so that the students would act as champions of peace. We remain committed to this goal today but have expanded our reach to embrace the tensions and conflicts that exist within as well as between societies.
UWC has 18 schools and colleges educating students aged between 2 and 19. The education at UWC schools and colleges is underpinned by shared guiding principles. UWC short programmes offer a condensed UWC experience and take UWC's mission and values to a wider audience. UWC schools, college and programmes all have distinctive characters but share the same commitment to UWC's mission and values.
UWC depends on the dedication and expertise of an active volunteer based network called national committees. National committees operate in more than 140 countries to recruit, select and prepare more than 1000 students every year to join our colleges, schools and short programmes.
We welcome students from a deliberately diverse range of backgrounds and experiences. At UWC, diversity extends to differences in socio economic background, culture, race and religion as well as nationality. UWC students are united in their commitment to positive social action to build a more equitable and fairer world.
A UWC education reaches far beyond a student's time at a UWC school or college or on a UWC short programme. Our students share a lifelong commitment to our values. Many see their time in our classrooms and on our campuses as the beginning of their UWC journey: a transformational time in which they find ways to achieve a more peaceful and sustainable future – a commitment that will continue throughout their adult lives as UWC alumni.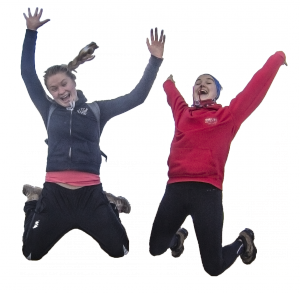 The part of the UWC philosophy that resonates best with my two years at Red Cross Nordic is discovery:
I have found and developed new skills, and been exposed to stories and issues that will stay with me in what I do as I go on.
Kurt Hahn summarised it well: at UWC I truly found that "there is more in you than you think".
Maja,
RCN '17-'19