Central Management Team
Guðmundur Hegner Jónsson – Rektor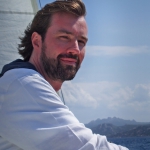 Originally from Iceland, Guðmundur was educated as an archaeologist at University College London (UCL) and the University of Sheffield, and has directed several excavations for UCL, the National Museum of Iceland and the University of Cambridge. He also has an MA in Educational Philosophy from Oxford Brookes University.  He lives on campus with his wife, Katarina, and two children, Aleksandar and Petra.
Guðmundur has worked in international schools in the United Arab Emirates, China, Serbia, and Italy.  He is passionate about student voice and the role that critical thinking plays in furthering democracy and citizenship and has taught Theory of Knowledge, Geography, Music and Critical Thinking, mostly within the IB framework.  He also brings a love of music, having studied at the Reykjavik Academy and the Royal Academy of Music, London as a bass vocalist.
Katarina is an Advisor at UWC Red Cross Nordic.  She has an MA in archaeology from the University of Belgrade, and has worked on research projects in Serbia, Montenegro, Germany, Portugal, Iceland and Turkey.  For the past few years she has worked as a College Librarian in China and, most recently, in the United Arab Emirates.
Alistair Robertson – Deputy Rektor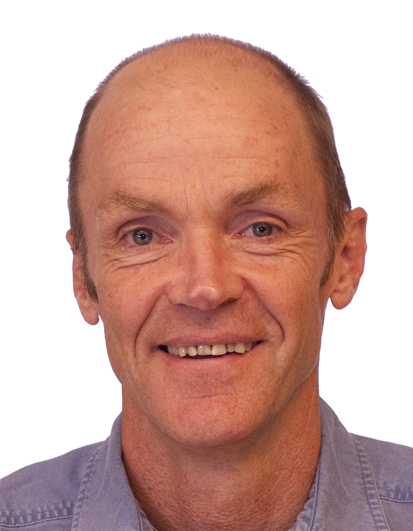 Alistair studied biological sciences at the University of the Witwatersrand, completing an M.Sc. on vulture conservation ecology. He taught biology, environmental systems and junior science at Waterford Kamhlaba UWC Swaziland; after completing a PhD in environmental education at UBC Canada, he returned to WK as teacher & Head of Middle School, then Head of Residences and Acting Vice Principal. After another year at UBC teaching in the science teacher education program, he joined RCN where he has been teacher of biology, environmental systems and ToK, Finland House mentor, ESS workshop leader, IBDP Coordinator and, currently, Deputy Rektor. He enjoys "trad" climbing, birding, sea-kayaking and experiencing local mountains on telemark skis.
Arne Osland – Director of Development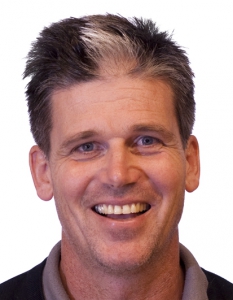 Arne Osland is Director of Development at UWC Red Cross Nordic. With a background as a teacher of Scandinavian Languages and Literature, Arne is a firm believer in the principle of educating the whole person and in seeing diversity as a valuable resource for educational practices. After completing his Masters in Nordic Language and Literature at Oslo University in 1991, Arne worked as a teacher and house parent at UWC Atlantic College in the UK, before becoming a teacher and later Extra Academic Director at RCN. Arne is married to Inger Johanne and has two grown up children, Erlend and Ine.
Ola Hovland – Chief Operating Officer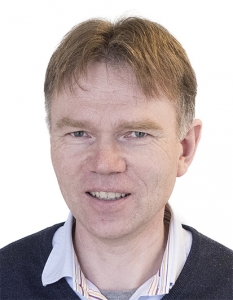 Ola Hovland is Chief Operating Officer at UWC Red Cross Nordic. With a background as leader for public and private companies for more than 25 years focusing on communication and teamwork, Ola works for our staff to provide the highest level of service to each other, students and partners. He is doing this with a strong affinity to the UWC mission. Ola has a Bachelor degree in Business Administration and further education at master's level within organizational development. He has been working for about 10 years as financial director within industry and oil service companies before a 9 year period as Director of Finance and Services for UWC RCN. He started in his position as COO in spring 2016 after a period of nearly 9 years as CEO for the municipality. Ola is married to Ingunn Hilde and has four children.
Leonora Laukeland Kleiven – Daily Leader of UWC Connect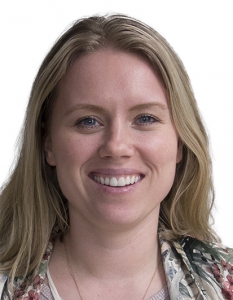 Leonora Laukeland Kleivenis the Daily Leader of UWC Connect, a daughter company of UWC Red Cross Nordic. They are responsible for all College outdoor activities as well as running Camp School (Leirskule) and summer camps for the Red Cross and others. Leonora takes care of the economy, marketing, development work and not the least that all visitors have a good experience!
She has a master's degree in Macro Economics from the Norwegian School of Economics and a course in Development Studies from Bergen University. Leonora is from Dale in Fjaler, where she lives with her two children and partner. She is fond of all kinds of outdoor activities and to create good experiences for other people.
Education Management Team
Members include the Rektor, the Deputy Rektor and the following members of staff:
Peter Wilson – IB Diploma Coordinator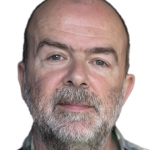 Pete Wilson is currently Acting Deputy Rektor at RCN and is the DP Programme Coordinator. He teaches English Language and Literature and Theatre. He has been teaching since 1982, in Sudan, Kenya, Malaysia and the UK before moving to RCN in 2001. Pete has always worked with students from diverse cultural and linguistic backgrounds and has specialized in English as first, second and foreign language. He has a BA in English and Theatre, a PGCE and a MEd ESOL.
Pete is married to Lesley and has two sons: Bill (26) and Theo (24). After the first three years as Mentors for Denmark House, Pete and family moved up to 'Teachers' Hill' and then in 2009 into their own house in Flekke. Pete's main academic interests are: theatre and audience, the art of the short story, language and power and the postmodern. He has been a die-hard supporter of Leeds United, having been born and grown up in West Yorkshire.
Madhulika Singh – Extra-Academic Director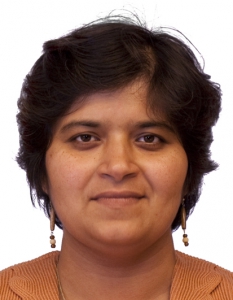 Madhulika Singh is Extra-Academic Director at UWC RCN. She has a Master of Science and Master of Education. Madhulika began teaching at the College in 2009 in Biology and Environmental Systems & Societies. Previously she had worked for a long period at Bishop Cotton School (Shimla) and was involved in the setting up of three highly acclaimed schools in India. Madhulika is an active contributor to the IB as an examiner, moderator and IB Workshop leader for Computer Science, CAS and ESS. She is married to Ashok and they have two daughters Malvika and Aditi. Madhulika actively practices yoga and meditation, and has done since childhood. With her background in programming as a systems analyst and knowledge of 'Dhyaan' (yoga), she has developed a calm and positive solution-oriented approach to work and life.
Ashok Pratap Singh – Director of Residential Life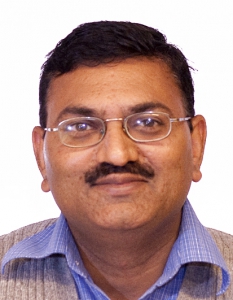 Ashok Pratap Singh is the Director of Residential Lifeat UWC Red Cross Nordic. He has a Master of Science, a Master of Education and a Diploma in Management. Ashok started his professional career as a teacher and later Housemaster and Head of Sciences at Bishop Cotton School, India, before moving on to the new Indo-European Sagar School, the Pathways World School. He then stepped in as Principal of Sanskriti Residential School. He decided to join the UWC movement to be able to challenge and be challenged by the young bright sparks from different countries. In 2007, he came to UWC RCN as a Chemistry teacher. He soon found himself in the role of a House Mentor and, since 2016, Director of Residential Life.
Ashok's motto is विज्ञानं यज्ञं तनुते ("specialized knowledge promotes creativity"). About his current role he says, "Being a House Mentor means living amidst a collage of colours, laughter, joy, triumphs, and challenges."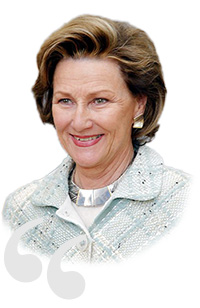 I am glad that
our work in
setting up a
Nordic UWC here
in Fjaler succeeded.
You can feel
the warmth once
you come to campus,
and the College
is everything
we hoped it would be
Queen Sonja of Norway
Patron