Jo Loiterton – Acting Rektor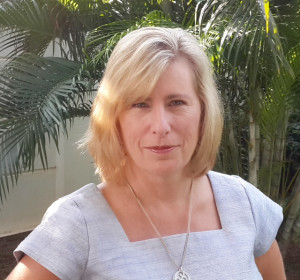 What do you get when you bring 200 highly motivated and engaged young people from over 90 countries to a remote and pristine fjord-side campus in western Norway? A rich and stimulating exchange of ideas, and an unparalleled energy for engaging with the UWC movement's goal of education for a peaceful and sustainable future.
Coming to UWC Red Cross Nordic has been like coming home. Whilst this is my first experience of living and working at a UWC, the values and mission of the movement have resonated throughout my 15 year experience of international schools around the world. Education for a peaceful and sustainable future for all, is a mission that resonates deeply with me and unfortunately seems to be coming even more relevant in a world facing complex times and seemingly endless challenges. It is with great pride and hope that I have joined the leadership team of the college to support the growth and development of our diverse student body.
The hum of life and energy is palpable at Red Cross Nordic. Student engagement and leadership drives so many of the activities on campus whether it be environmental, humanitarian or cultural. Our unique environment gives students opportunities for exploration of Nordic values and culture, from friluftsliv or outdoor life to a comprehensive understanding of Norway's deeply held democratic values. Our students embrace partnership and service to our local community through the many opportunities made possible through our numerous local and national relationships. This engagement was in abundance recently as I accompanied our small group of to the Nobel Peace Prize Ceremony in Oslo. While they waited to enter the magnificent city hall, they sought out and engaged with people of interest to them. The conversations they began were purposeful and focussed on exploring ideas. They were also very keen to communicate the value of the work of the UWC movement. This same engagement persisted throughout the entire event as they reflected on and discussed the underlying themes and messages of the speeches. This is what draws me to RCN; that the student engagement is purposeful, self directed and deeply reflective.
As an educator and a psychologist I am both intrigued and impressed by the humanitarian and social justice agendas of our community and I am happy to be in a position to support and affirm their development. The campus and the events and opportunities afforded the students provide a rich canvas upon which they can paint their own perspectives through dialogue, sharing and common understanding. It is vital, in this 21st century that we support the inquiry of young people and guide them towards their own understanding of the complexity of our struggling world. Empowering young leaders to believe that they can and must engage in key issues that will determine our combined futures is my mission, and I am happy to have found a home at RCN where the alignment with my own values and purpose is so natural.
Rektor's Quarterly Report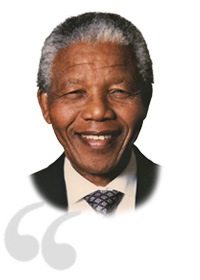 Education is
the most
powerful weapon
which you can use
to change
the world
Nelson Mandela
1918-2013
Honorary President