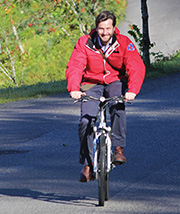 UWC Red Cross Nordic is a unique college within the UWC movement with its Nordic heritage, humanitarian understanding and environmental vision. Founded in 1995 and sponsored by the Nordic governments and the Norwegian Red Cross, the College is rightly proud of its short history.
Our responsibility as staff here at UWC Red Cross Nordic is to support and inspire our students – with moral and social responsibility at the heart of our teaching – so that they can achieve their potential and live their lives courageously. Two hundred students, representing over 95 nations, come together each year at our College to live and study in this unparalleled setting on the edge of a Norwegian fjord. The shared experiences and conversations between cultures is, I believe, part of the magic of UWC Red Cross Nordic.
Don't judge each day by the harvest you reap
but by the seeds that you plant
Robert Louis Stevenson
We seek here to preserve the values, traditions and spirit that distinguish the community but, at the same time, to prepare the students for the demands of a new world. In this website, we will try to give you a sense of who we are and what we do – and we invite you to explore.

Richard D A Lamont
Rektor
Rektor's Quarterly Report
May 2018
March 2018

December 2017

September 2017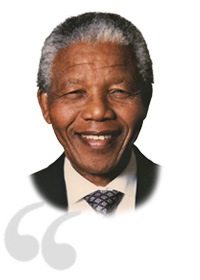 Education is
the most
powerful weapon
which you can use
to change
the world
Nelson Mandela
1918-2013
Honorary President