Spanish Teaching Position
UWC Red Cross Nordic seeks a full-time IB DP teacher, able to teach IB DP Spanish Literature, Spanish B and Spanish Ab Initio with effect from August 2021.
The successful applicant will teach the International Baccalaureate Diploma Programme to students in IB DP year 1 and IB DP year 2. Initially, this teacher will be expected to teach Spanish Literature SL and HL. They will also teach Spanish Ab Initio and/or Spanish B. Willingness and ability to contribute to the teaching of another DP subject will be an asset. In addition to this, teachers are expected to supervise Extended Essays. All teachers at RCN participate fully in the residential and extra-academic life of the school.
School profile:
UWC Red Cross Nordic is a two year residential school for 204 scholarship students aged 16-19, comprising more than 90 nationalities. All students study for the International Baccalaureate (IB) Diploma. The College was opened in 1995 and is financed by public funds from the Nordic countries. It is located on the shores of Flekke fjord in the county of Vestland, Western Norway. A number of our students have first-hand experience of conflict and/or poverty within their home societies. They are selected on merit or potential by UWC National Committees in their home country.
Like the other UWC colleges, UWC Red Cross Nordic is strongly committed to the mission of UWC and strives to deliver a challenging and transformational educational experience to a diverse cross section of students, inspiring them to create a more peaceful and sustainable future.
Applicant profile:
A teaching position at UWC Red Cross Nordic – involving pastoral care, academic class-based instruction and engagement in the extra-academic programme – is remarkably diverse, challenging, interesting and rewarding. It is, in many respects, a vocation; we are a community responsible for students' welfare and education, working in a collegial context.
All teachers are expected to be actively engaged in the school's residential and extra-academic programmes. Each teacher acts as an Advisor to a group of approximately ten students. Teachers typically live on campus and are attached as an Advisor to one of the student residences. Additionally, all teachers are required to lead or participate in the extensive extra-academic programme.
The College aims to attract applicants for teaching posts from a wide range of backgrounds who are keen to live and work in this beautiful, rural and multicultural community. While IB teaching experience is not a prerequisite, teaching experience at this level will be an advantage. The successful candidate will have convinced us of a willingness to contribute to a demanding and highly stimulating international educational and residential community. The working language of the College is English.
UWC Red Cross Nordic is committed to safeguarding and promoting the welfare of children, young people and adults. All applicants to the College must be willing to undergo child protection screening, including checks with past employers, and requires all staff and volunteers to share this commitment.
Please submit a CV of no longer than two pages, details of at least two referees (including your most recent employer) and a cover letter of no more than two pages. Your cover letter should address the ways in which you would contribute to the academic, residential and extra-academic programmes of the school. Please return by email to the Rektor to appointments@uwcrcn.no.
The application deadline is 30th March 2021.
Applicants are strongly encouraged to review the following documents prior to submitting an application: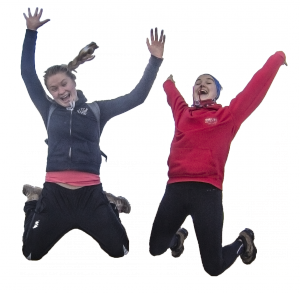 The part of the UWC philosophy that resonates best with my two years at Red Cross Nordic is discovery:
I have found and developed new skills, and been exposed to stories and issues that will stay with me in what I do as I go on.
Kurt Hahn summarised it well: at UWC I truly found that "there is more in you than you think".
Maja,
RCN '17-'19