Below is a list of subject-levels offered at RCN: Higher Level (HL) and Standard Level (SL). Some subjects are offered at both levels. In addition to the Core requirements, IBDP candidates are required to complete at least three subjects at HL and 3 at SL, at least one subject drawn from each Subject Group as described on the Subject Group pages.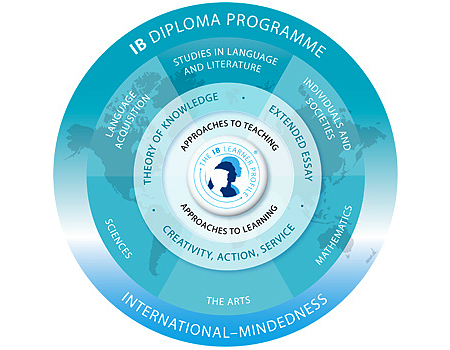 Language A
Literature HL or SL
Courses are offered in Danish, English, Norwegian, Spanish and Swedish.
The Literature course focuses on the academic study of literary texts of various genres. Strong competence in the language – both spoken and written – as well as some prior study of literature would greatly benefit the student.
Nordic students who will eventually be registered for Danish or Norwegian or Swedish A Literature begin their courses in mixed classes, to develop oral communication across the three languages and enhance their knowledge of Nordic literature.
English A Language and Literature HL or SL
The 'English A: Language and Literature' course is a combined approach to examining how the English language is used in the world today through the study of a variety of texts both spoken written, visual and aural, with a study of more 'traditional' literary works.
IB Learners strive to be: