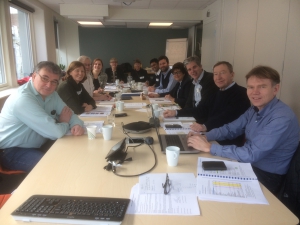 A reception last Thursday evening was held at the Grand Terminus Hotel in central Bergen for friends of UWC RCN. This provided an opportunity for our Board members and Central Management Team to connect with alumni, former staff, supporters (both old and new) living in Bergen.
On Friday an RCN quarterly Board Meeting was held at the offices of our partners, SIU (the Norwegian Centre for International Cooperation in Education).
A very special thank you to our Board members who give their unstinting support and guidance on a voluntary basis to RCN – it is much valued and appreciated.