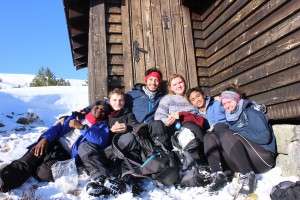 In the last 9 days, all first year students got to experience the cold, sunny, challenging and fun feelings of being deep in the mountains – as part of our annual Friluftsveka (Outdoor Week).
The students arrived at the cabins near Stryn, many not knowing what the next 4 days would bring. Some were worried that their inexperience on skis would slow down their friends. Fortunately this didn't happen as the more experienced skiers were happy to help them. By the end of their time in the mountains, most were able to ski and could happily play around while on skis with their friends.
The days were busy. Students had the opportunity to sleep outside and to ski for several hours each day. They learnt how to make a fire and came to understand the importance of taking care of nature. It was an opportunity to see friends in a different setting, and spend time with people they may not have talked much with while at the College.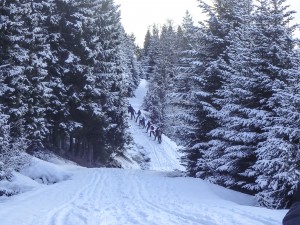 As expected, there were plenty of falls (especially in the first few days) and tired bodies, but for most this was all part of the experience and added to the adventure!
We hope the week created memories for life and also an encouragement to go outdoors in daily life. Many thanks to the group leaders, teachers, and of course the students for giving their all and helping each other!