The 2017 UNHCR Nansen Refugee Award winner has been announced as Mr. Zannah Mustapha, a lawyer, school-founder and peace-maker from north east Nigeria. He is being honoured for his dedication and commitment to ensuring children and orphans affected by the conflict in Borno State can attend school. Mr. Mustapha will be bestowed with the prestigious Nansen Refugee Award at a ceremony taking place in Geneva on Monday 2 October. Given UWC's recently signed Memorandum of Understanding with UNHCR and UWC's Refugee Initiative, UWC has been invited to send three representatives to the event coordinated by UNHCR. Arne Osland, Director of Development, will be attending to represent RCN.
The event will be live-streamed here on 2nd October at 12:50 New York | 17:50 Abuja | 18:50 Geneva.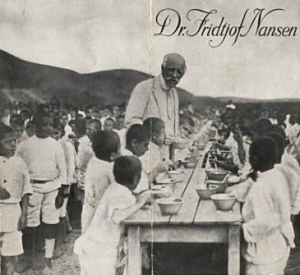 The prize is given in the name of Fridtjof Nansen (1861-1930) – famous Norwegian explorer, author, statesman, Nobel Laureate. Nansen requested in 1921 in his capacity as High Commissioner for Refugees (appointed by the League of Nations) that the League validated the "Nansen Passport", which gave the stateless people the right to enter different countries. Thanks to these passports 320,000 Armenians won the right to move freely to their preferred country. Nansen was also responsible for resettling 7,000 people in Armenia in 1925 – those refugees who had been displaced during the First World and ill-treated up until 1925 when Nansen drew up and implemented a plan for resettlement.
Her Majesty Queen Sonja, RCN's patron, was awarded the Nansen Medal in 1982 by the United Nations High Commissioner for Refugees for her work towards refugees.
Congratulations to this year's winner – Mr. Zannah Mustapha of Nigeria – from UWC RCN.
For an article from the UNHCR about him, read here.