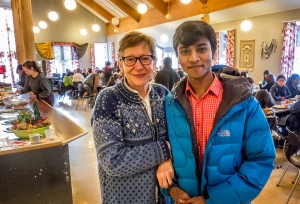 Medalists of the Baltic Sea Philosophical Essay Event 2014/15, held each year by Baltic countries on the UNESCO World Philosophy Day, were announced yesterday. Students from 16 countries participated in this essay competition with 160 essays submitted with three gold medals awarded for outstanding submissions. The adjudicator of the short listed essays was Ilkka Niiniluoto, former Rektor of the University of Helsinki.
It is a pleasure to announce that Elisabeth Dietz (Norway) and Izman Suhail (Maldives) were awarded two of the gold medals.
In Norway, Elisabeth's essay will be published here.
Both winning essays can also be read here:
Elisabeth's Essay
Izman's Essay