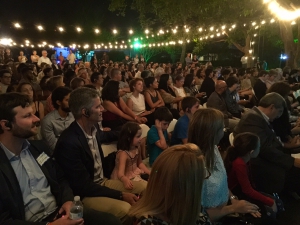 On Friday 31st March, our sister college UWC Costa Rica celebrated its 10th anniversary and its journey from a school within SOS Children's Villages to a UWC College.
The College over the years has had a strong partnership with Norway – with Per Grieg Sr of the Grieg Foundation as the founding patron.
On the Friday evening, the UWC Costa Rica family – staff, students, alumni, parents, friends, board members and other key partners – as well as the UWC International community (including the Heads of all the schools and colleges) gathered to renew their dedication and determination to continue with UWC's mission to help young people bridge the differences of nations, religions, ideas, and gender in order to be leaders for peace in this fragile world for many years to come.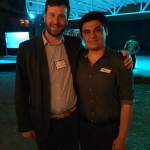 An art exhibition was followed by speeches and a cultural show. The evening was also an opportunity for Larry, as Rektor, to connect with the RCN community in Costa Rica – including alumni, parents and current students from across the Nordic region.
The following morning, a memorandum of understanding was signed between UWC Costa Rica and the UN University for Peace – an exciting opportunity for students and staff.