Youth Teamwork & Leadership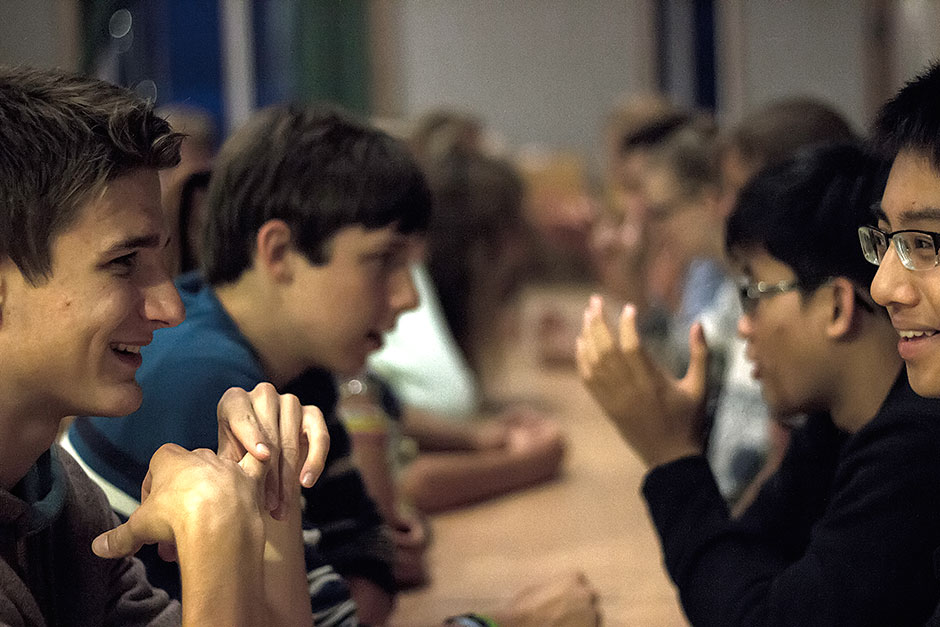 To encourage attitudes, behaviours and actions from others for the greater good of a group, a 'leader' needs to have the genuine willingness and ability to listen to, communicate with and work with others.
At the College, we emphasize that leadership is not simply the "elite" telling others what they should do. Instead, we have developed a series of workshops to help students become more effective leaders by improving their
teamwork and leadership skills;
listening skills;
communication skills;
meeting management skills.
Being woken early in the morning by a Swiss, brushing your teeth standing next to a Dane, hurrying to class in the morning rush hour with an Uzbek, sitting next to an Angolan in class, being taught Economics by a Guatemalan, going to a Ghanaian to clear confusions in Maths, going for a run with a Brazilian; all these are little things that make this place beautiful. This place is special.