It was a privilege to join our sister College, UWC Costa Rica, during their second TEDx UWCCR event. TEDx events are independently organized talks created in the spirit of "ideas worth spreading". The event was streamed live in Flekke thanks to the incredible efforts of staff and student volunteers who dedicated time and energy to coordinate the event with their Costa Rican counterparts.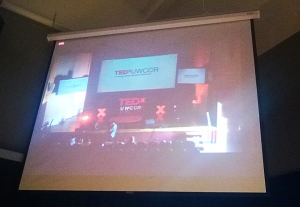 This year's edition of TEDx UWCCR featured insightful live presentations from UWC students and external speakers with the main theme being, "Impacting the World". The talks covered four main areas of impact: personal, innovative, social and community. There was also a significant level of diversity in the presentations with topics cutting across disciplines some of which were the perception of disability, Asian perspective of LGBT rights, mental health and the unconscious effect of art therapy, democratization of innovation, the motives of art and where it all began, gender and stereotypes in STEM and so much more.
The event, which was shared among the rest of the UWC community and beyond reinforced the ever-blossoming cooperation among the fourteen UWC Colleges. It was not only inspiring to see fellow students share their stories and experiences with the rest of the world but also impactful as they could easily relate to such powerful and moving stories and life experiences.
Congratulations UWC Costa Rica for an incredible job well done. We were indeed honoured to be part of the TEDx UWCCR events.
Muchas gracias.
Bob Okello (UWCRCN 2013-2015)